Drainage Professionals Serving Clients In Myrtle Beach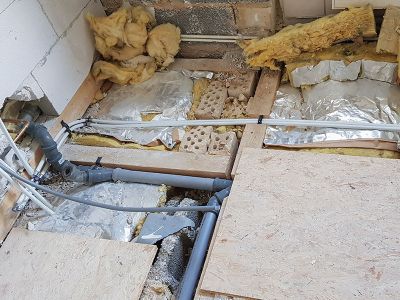 Fight leaks, pooling water, and foundational damage in Myrtle Beach with drainage services from Old School Masonry. If your property suffers from any of these or any other problems that come along with having poor drainage, know that we're here to help. Without the right kind of solutions in place to ensure that water doesn't pool on or around your property, you could be looking at future foundational issues. In fact, improper drainage is the leading cause of foundation failures in homes. This is because excuse moisture erodes the earth your foundation sits on, causing it to shift and consolidate. Your home needs a strong, stable foundation, and Old School Masonry can provide you with drainage solutions that will give you just that.
We're the masonry contractor in the Myrtle Beach area that not only offers home and business owners drainage services, we also provide trenching and excavation. Don't hesitate to reach out to our team for more information on our drainage service or to talk to one of our representatives if you're having drainage problems.
Why Does Your Yard Flood?
When you've got issues with drainage on your Myrtle Beach property, the first step to fixing them is finding the problem. One of our masonry contractors will assess the space around your home to diagnose your drainage problems and make an informed decision on how to move forward. Here are just a few of the common problems that could be causing poor drainage:
Inadequate water diversion: One of the most vital components of any home is a gutter system to divert water away from your foundation. Without gutters, water would soak into the soil around your foundation and start the road to damage. Sometimes, even homes with gutters suffer from foundational damage due to downspouts that don't extend far enough, causing oversaturated soil.
Too many plants: Having many plants around your home can contribute to drainage issues. Their root systems actually draw water in and absorb it over time, letting it sit in the soil.
Poor grading: Your yard is usually designed (graded) to slope away from your home's foundation to keep water away. If your property is poorly graded, it could encourage water to pool in the yard, causing puddles. Poor grading can also cause water to drain towards your home and harm your foundation.
Water Drainage Installations To Keep Your Yard From Flooding
Old School Masonry can offer you a variety of drainage solutions to keep your yard from flooding and your home from suffering foundational damage. The following are a few of the installations we can provide:
French drains: This drainage installation is installed subsurface and is ideal for retaining walls, landscape drains, and foundational drains. Water is dispersed to a large area away from your home through a buried pipe.
Catch basin: Catch basins are installed in the ground near where water tends to pool to improve drainage and help prevent damage to your property. The water collects in an underground system and is carried away from your home.
Percolation trench: This kind of drainage solution involves digging a shallow trench and filling it with crushed stone or gravel. It's used to control runoff from rainstorms to prevent flooding and erosion on sidewalks and driveways.
Blog Articles & News
Why You Should Leave Masonry Work To The Experts

Masonry materials like brick, stone, and concrete are built to last a long time, but that doesn't mean they're invincible. Over time, with exposure to the elements and daily wear and tear, your masonry can develop issues that compromise its aesthetics as well as its structural […]

Brighten Up Your Home With A Brick Fireplace Remodel

Everyone loves a crackling fire during the winter, even in Myrtle Beach. Having an updated fireplace can make a world of difference when it comes to warming up the inside of your home, so why not consider a remodel? Not only will it enhance the room […]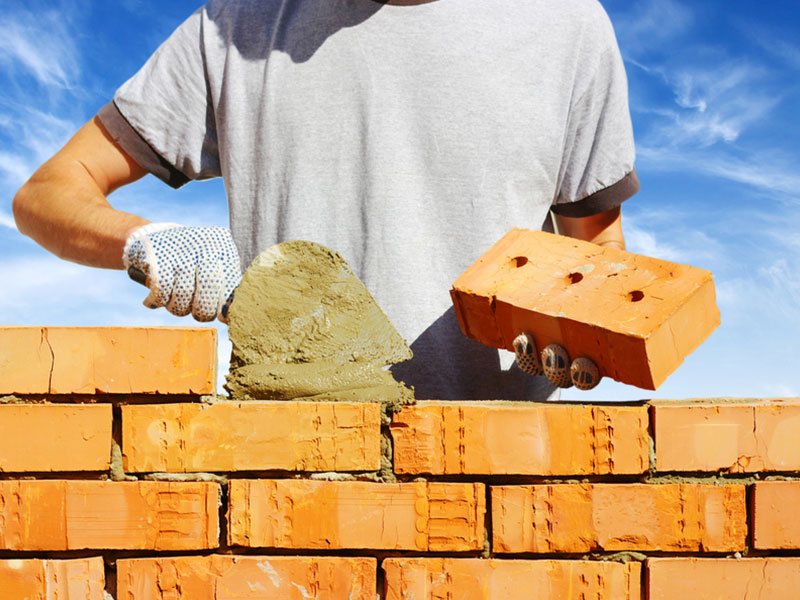 Get Your Free Estimate Today! Call Myrtle Beach's Masonry Repair Experts!