Quality Myrtle Beach Brickwork You Can Trust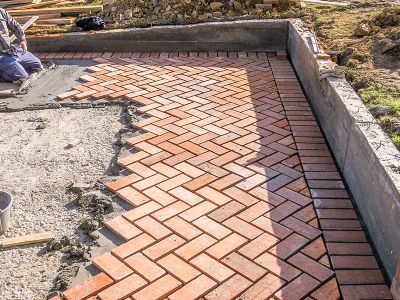 If you're looking for a professional in Myrtle Beach that can perform brickwork services for your home or business, you're at the right place. Old School Masonry is an experienced and well-trained masonry contractor that can take care of all kinds of brickwork for your property, as well as other services like stonework and trenching. Only the best will do when it comes to this kind of work because it affects the beauty and the safety of your property and the structures built upon it, and we'll surely provide you with the best services around!
When you need a masonry contractor in Myrtle Beach that offers expert brickwork and bricklaying services, be sure to call on Old School Masonry. We're fully certified and insured, giving you the peace of mind you want when working with any kind of contractor. We uphold a professional standard when it comes to our work, and that includes exceeding your expectations of us. See what we can do for you by calling us today and get a free estimate for your next brickwork project.
Call Our Expert Bricklayer For All Kinds Of Projects
Here at Old School Masonry, we provide a wide variety of superior bricklaying and brickwork services to Myrtle Beach for both homes and businesses for projects big and small. Our vast knowledge of the industry combined with our many years of experience performing this work makes us the masonry contractor you can trust for high-quality results Your vision for your project is our number one priority, whether it's building a retaining wall for your back garden or restoring your old fireplace with brand new bricks. Just take a look at our portfolio of past projects and see just how excellent our brickwork is.
Quality counts for every project we take on, which is why we're dedicated to giving you the best in materials, service, and results. Making the choice to work with Old School Masonry will ensure you're getting the brickwork you want that will enhance and beautify your Myrtle Beach home. Get in touch with our masons to discuss your next brickwork project and see the kind of quality service that has made us the area's top masonry company.
Latest Brickwork Projects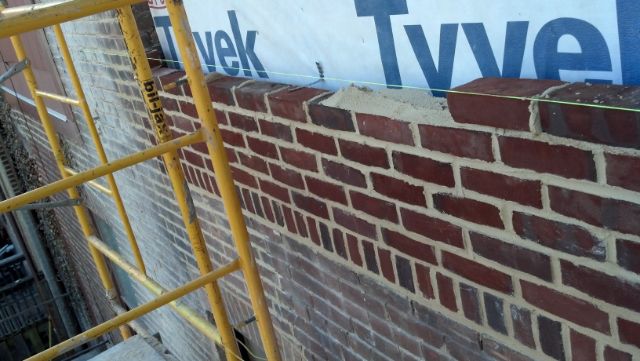 Brick Wall Addition in Myrtle Beach, SC
The owner wanted window and siding removed. We then installed new framing and new brick masonry veneer. This project was performed 2nd & 3rd floor off of scaffolding. Services Provided: Brickwork Project Location: Myrtle Beach, SC […]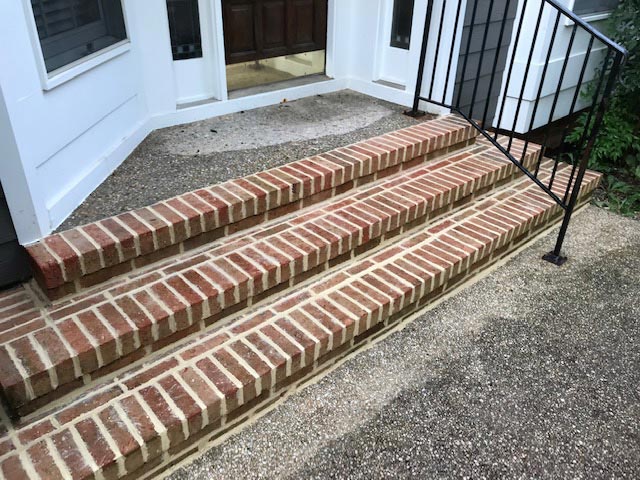 Installing Brick Steps in Myrtle Beach, SC
For the installation of brick steps, first, we set up and compacted the concrete footing on a stone base. We then laid the concrete masonry units and set the brick steps. Lastly, we made sure that all the joints were sealed. Location: Myrtle Beach, SC Services: Brickwork […]
Blog Articles & News
Why You Should Leave Masonry Work To The Experts

Masonry materials like brick, stone, and concrete are built to last a long time, but that doesn't mean they're invincible. Over time, with exposure to the elements and daily wear and tear, your masonry can develop issues that compromise its aesthetics as well as its structural […]

Brighten Up Your Home With A Brick Fireplace Remodel

Everyone loves a crackling fire during the winter, even in Myrtle Beach. Having an updated fireplace can make a world of difference when it comes to warming up the inside of your home, so why not consider a remodel? Not only will it enhance the room […]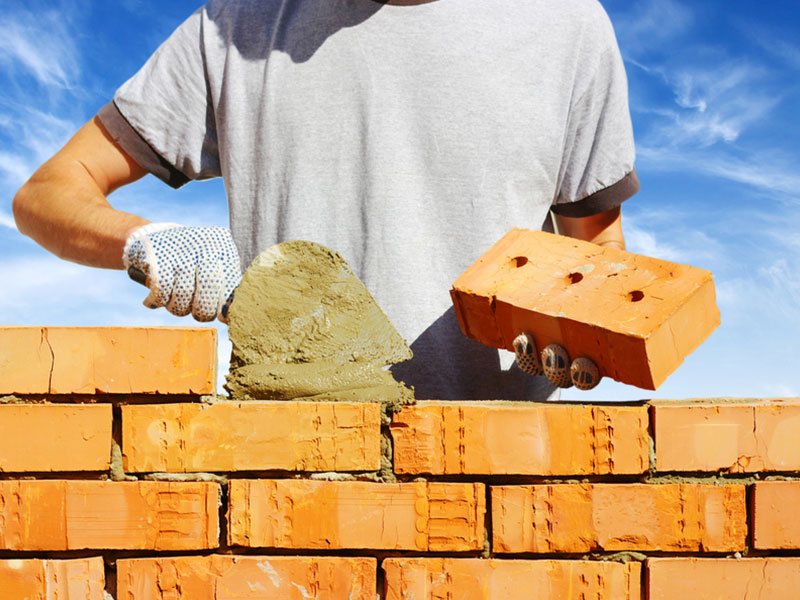 Get Your Free Estimate Today! Call Myrtle Beach's Masonry Repair Experts!