Excavation To Develop Myrtle Beach Properties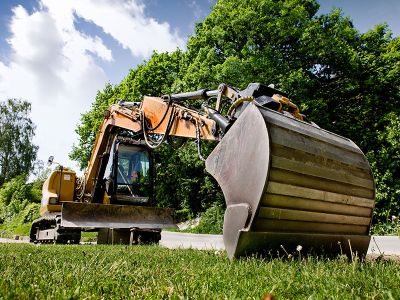 Excavation can be a big job to take on in Myrtle Beach, so it's always smart to call on a professional like Old School Masonry. The purpose of excavation is simple- to move earth like soil, dirt, stone, and more, from one place to another, even if it's just a few feet to the left. There are countless kinds of excavation projects you might need to hire a pro for, and we're proud to say that here at Old School Masonry, we can take on any job you've got for us. From moving earth to make room for building foundations to environmental restoration, we're the team that is trained and certified in excavation techniques that will give you the results you want.
We strive to be a Myrtle Beach masonry contractor you can trust because if the work isn't done properly, it can knock whatever project you've got going on completely off-track. Call Old School Masonry the next time you need excavation services and let our fully licensed and certified team carry out the job, no matter how big or small it might be.
Why Hire An Excavating Contractor?
Any homeowner in Myrtle Beach should hire an excavating contractor when they've got a digging project on their hands. Excavation is a lot more dangerous than many people realize and can cause lots of damage to your property if done improperly. Hiring an experienced contractor like Old School Masonry for your excavation project is a good idea for a few reasons, such as:
We Have The Right Equipment: Excavation contractors have a wide variety of tools and machinery that makes doing the job easier. We have access to trenchers, cranes, backhoes, and other heavy equipment that are designed to make quicker work of digging holes and trenches. And, because we have all of the permits and certifications to use this equipment, we know how to work it perfectly, giving you the results you're looking for with the project.
Reduce The Risk Of Property Damage: Taking care of digging or excavation on your own can present many risks. Pipes and lines are often buried underground around your property, and if you start digging willy-nilly without the knowledge of where they are, you could end up damaging your plumbing or electrical system. Not to mention, operating heavy machinery you aren't familiar with can end up with bumped walls or chipped brick- neither of which you want to add to your project list.
Insurance Coverage: While an excavation contractor can't guarantee that everything will go perfectly and your property will stay undamaged, they do typically have insurance to cover any repair costs for surprise damages. It's important to note that typically, your own home insurance won't cover damages you create on your own, especially when you take on a project like excavation or trenching. Trust in professional excavators and their insurance coverage to avoid paying out of pocket for damage.
Soil Can Surprise You: Most of the time, the soil under your feet isn't the same soil you'll see when you dig up the earth beneath it. Depending on where you are in the country, hitting rock or sand can happen just a few feet below the surface. These different kinds of materials can be tough to dig through if you don't have the training or experience to do so. Sometimes a job can come to a complete standstill if you hit rocky soil you can't break through. An expert will know how to test the soil and find out what kind of equipment to bring to the job so they can get the job done the right way.
Tree Stump Removal To Clear Up Your Yard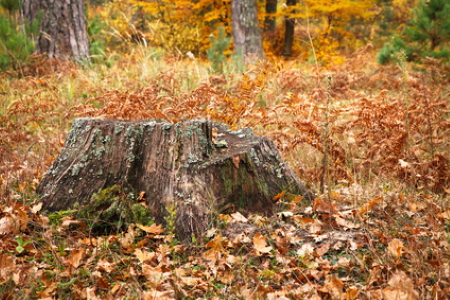 We've all been there– a storm passes through, fells a tree on your property, and you're stuck with getting it cut up and taken away. But what happens when all that's left of the tree is the stump stuck in the ground? You call Old School Masonry, of course. Getting rid of a tree stump isn't as simple as just digging around the stump itself and pulling it out of the ground. Trees are usually deeply rooted into the ground beneath them, making it a complicated and labor-intensive process to get them out. Our team is the Myrtle Beach expert in excavation, meaning we can easily dig into the ground and take care of tree stump removal when you need it most. We've got the tools and heavy-duty machinery needed to move earth and pull the stump out so you can have a smooth, blemish-free yard once more. Just give us a call the next time you're stuck with a stubborn stump on your property and we'll take care of it for you.
Blog Articles & News
Why You Should Leave Masonry Work To The Experts

Masonry materials like brick, stone, and concrete are built to last a long time, but that doesn't mean they're invincible. Over time, with exposure to the elements and daily wear and tear, your masonry can develop issues that compromise its aesthetics as well as its structural […]

Brighten Up Your Home With A Brick Fireplace Remodel

Everyone loves a crackling fire during the winter, even in Myrtle Beach. Having an updated fireplace can make a world of difference when it comes to warming up the inside of your home, so why not consider a remodel? Not only will it enhance the room […]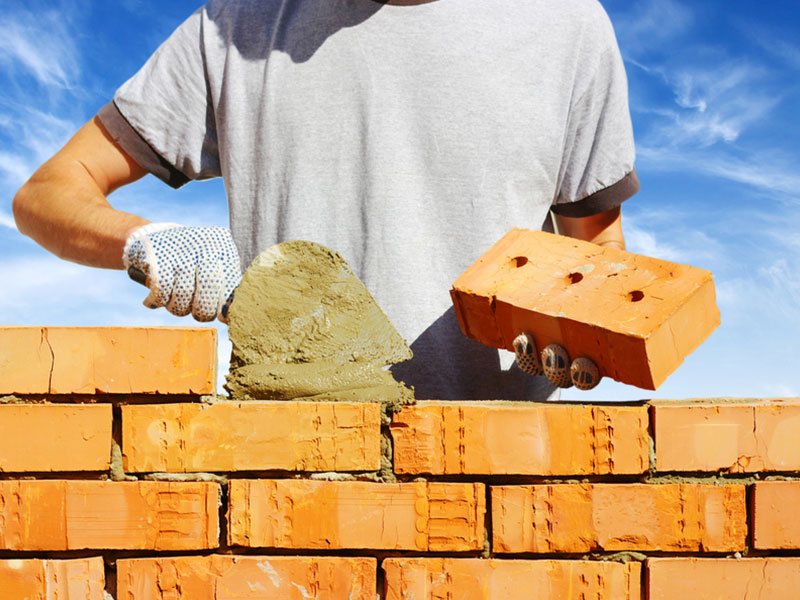 Get Your Free Estimate Today! Call Myrtle Beach's Masonry Repair Experts!