A Trusted Trenching Professional Serving Myrtle Beach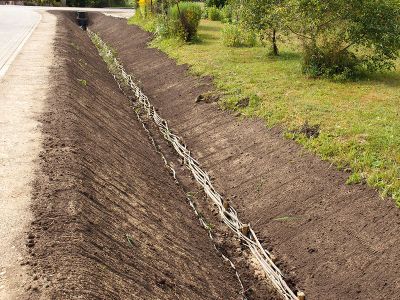 If you're looking for a trenching professional in the Myrtle Beach area, you're in luck! Old School Masonry is proud to offer high-quality trenching services to building contractors, homeowners, plumbers, and more. Trenching is a type of excavation that involves removing rock, dirt, and other matter to create a long, deep hole in the ground to assist in installing retaining walls, electrical conduits, and gas and water lines with new materials. Seems like a pretty big job, right? That's because it is! But you can rest assured that there's no trenching job too big for Old School Masonry, the most reliable Myrtle Beach masonry contractor.
Trenching involves moving lots of earth at once, meaning it's important to have the right tools to do the job right. Here at Old School Masonry, we're equipped with the heavy-duty machinery needed to dig trenches of all sizes. Because this service involves such heavy equipment, like tractors, trenchers, and loader backhoes, it's vital to know that not just anyone can perform this service. That's why our team is trained and certified in the use of these machines, ensuring that the job is done safely, properly, and with extra care.
Reasons For Ditch & Trench Digging
As we mentioned before, trenching is a service that can have many uses. Whether you're developing land to be built on or replacing old underground systems, trenching is the most effective way to move dirt, rock, and more to make use of the space created. The following are just a few of the reasons why someone might hire Old School Masonry for trenching:
Irrigation: When a property owner wants to create drainage for water and sewer runoff, trenching is the perfect solution. It digs up the soil to allow water and runoff a place to travel. It's also useful when installing new sprinkler systems or underground piping.
Utility work: Things like piping, wires, and cabling are often installed underground, and trenching is used so gas and electric companies can reach those systems to do repair or replacement work on them.
Moving dirt: Trenching can often be used as an assistant for small-scale shoveling jobs that don't need to go deeper than three or four feet. Smaller walk-behind trenchers are perfect for a job like this.
If you find yourself working on a project similar to the ones above, consider calling Old School Masonry for trenching services. You won't find a more qualified company in Myrtle Beach!
Blog Articles & News
Why You Should Leave Masonry Work To The Experts

Masonry materials like brick, stone, and concrete are built to last a long time, but that doesn't mean they're invincible. Over time, with exposure to the elements and daily wear and tear, your masonry can develop issues that compromise its aesthetics as well as its structural […]

Brighten Up Your Home With A Brick Fireplace Remodel

Everyone loves a crackling fire during the winter, even in Myrtle Beach. Having an updated fireplace can make a world of difference when it comes to warming up the inside of your home, so why not consider a remodel? Not only will it enhance the room […]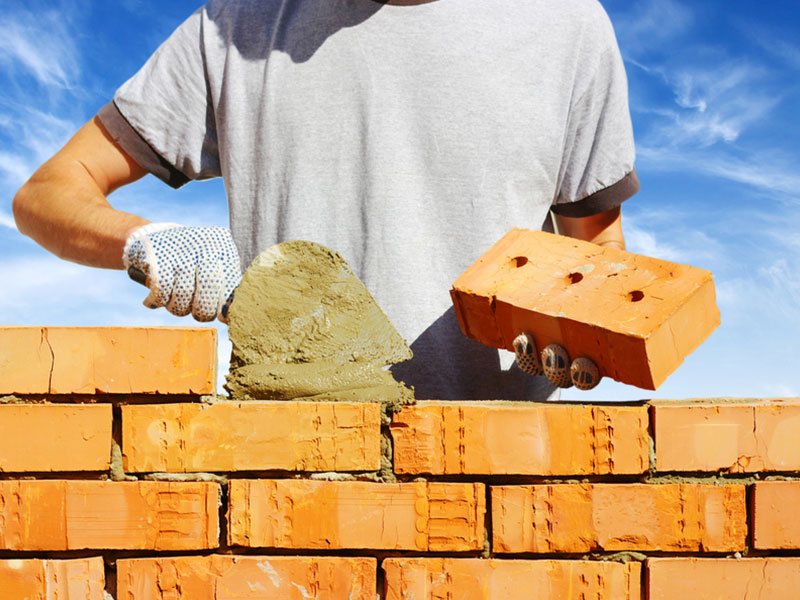 Get Your Free Estimate Today! Call Myrtle Beach's Masonry Repair Experts!